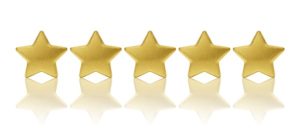 Patient Reviews
Mike in Allen, Texas, December, 2016
I met Dr. Wahid as a result of a medical emergency. He saved my life, so pretty hard to grumble about anything else. Dr. Wahid is a great guy as well as a great Dr., hard working and dedicated to his patients, skilled and knowledgeable. My fortune to run into him one night.

Ian U. in McKinney, Texas, September, 2016
Dr Wahid is a credit to the medical community. My blood pressure was out of control and he saw me after hours when his office was close. (No one does that today ).

Rick Bendall in Mckinney, Texas, May, 2016
Dr. Wahid is relaxed and patient & listens to you. He is also very calm in discussions with you. He makes sure you understand the procedures. Dr. Wahid is very respectful and has a great bedside manner.

March, 2016
Dr. Wahid and Staff are FANTASTIC! They are calming and gentle as well as very professional. I think it is very important to trust and enjoy your doctor and staff - Dr. Wahid and Staff make this very easy to accomplish.
Sam Terny,September, 2016
Dr. Wahid has been my doctor for several years. He is an excellent, caring doctor that makes sure his patients are taken care of. His staff is friendly and very helpful.

Reviews in Vitals
June, 2016
The office is such a beautiful, nice building. The staff was very friendly and helpful in answering my questions. I appreciated the time and attention to detail Dr. Wahid provided during my visit. I would recommend Dr. Wahid to everyone!

July, 2011
I received Dr Wahid's care by the "luck of the draw" when I was transported to Centennial Hospital in Frisco by ambulance during a heart attack. I credit Dr Wahid with saving my life, installing two stints and providing shock therapy to rid me of fibrillation. Something he also did that was very impressive to my whole family was the care he took in explaining my situation to my family members at the hospital.
---